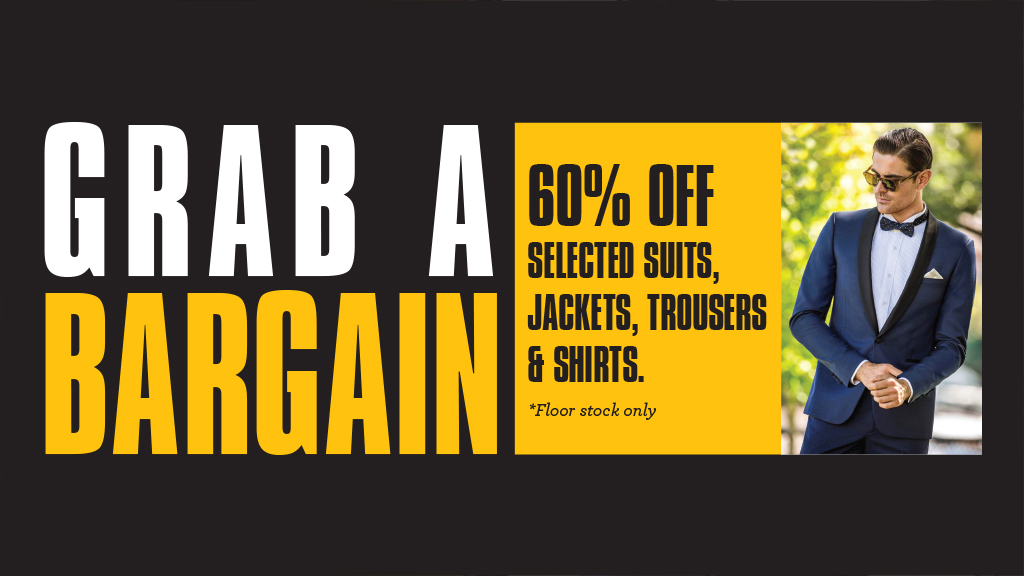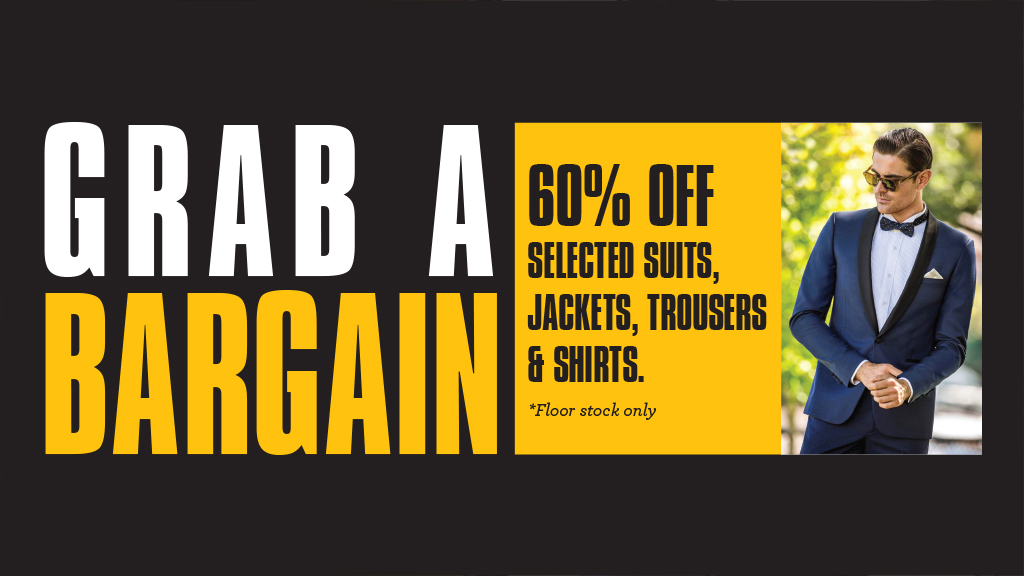 STU8348-Grab-a-bargain-web-banner
STU8348-Grab-a-bargain-web-banner
Celebrating Over 90 Years Of Tailoring Excellence.
Stuart Suit Specialists prides itself on it's reputation as a well known, highly respected men's outfitters.
DELIVERING THE PERFECT FIT SINCE 1930
Stuart Suit Specialist began with the promise of "a quality, well tailored suit at a price to beat". More than eighty-five years on this commitment still stands. Partnered with our expert product knowledge, extensive experience and a service that is second to none, our Queensland family-owned business remains the one-stop shop for all men's formal and business attire.
We stock a dynamic range of suits, from contemporary slim-cuts to the more classic styling. Extending beyond the suit, our showroom encompasses all the components necessary for your formal outfit: shirts ties belts and braces; cuff-links shirt-studs and tie-clips; shoes and socks; all that you need to look your best.
At Stuart's we take the time to ensure our clientele are comfortable and well informed. Whether you are buying your first suit or dressing for the boardroom; preparing for that momentous occasion, or simply after something more distinguished: we have the garments to meet your exacting needs.
Our experience means that you don't have to be the expert.
THE SUIT MAKETH THE MAN
Just as no two people are built in the same mould, neither should your suit be. Our onsite fitting, in addition to a wide selection of cuts and sizes, ensures that most gentlemen can be fitted with a garment directly from the showroom floor. For those either requiring a more specialised fit ~ or those after the elegance only hand-tailored garments exude ~ we offer several made-to-measure options in a generous selection of premium cloths.
The perfectly tailored suit or sport coat can lift an entire outfit from simply presentable to a knockout presentation.
WEDDINGS PARTIES ANYTHING
At Stuart's we specialise in catering for any formal engagement, be it a school formal, black-tie function or wedding. Our extensive showroom offering – as well an impressive range of per-order options – ensures we can cater for the individual or the group. Having the facilities to manufacture almost any element to specification means colour and fabric matching are usually no difficulty.
Thankyou for supporting a Queensland owned family business